Rep. Gomez Denounces House Passage of Anti-Trans Youth Legislation
"House Republicans Are Showing Who They Really Are: Bigots And Bullies," Says Gomez
Washington, April 20, 2023
WASHINGTON, D.C. – Today, Rep. Jimmy Gomez (CA-34) denounced House Passage of H.R. 734, the so-called "Protection of Women and Girls in Sports Act." As a member of the Equality Caucus and the brother of an LGBTQ+ American, Rep. Gomez supports the Caucus' mission to promote equality for all people regardless of sexual orientation, gender identity, or sex characteristics.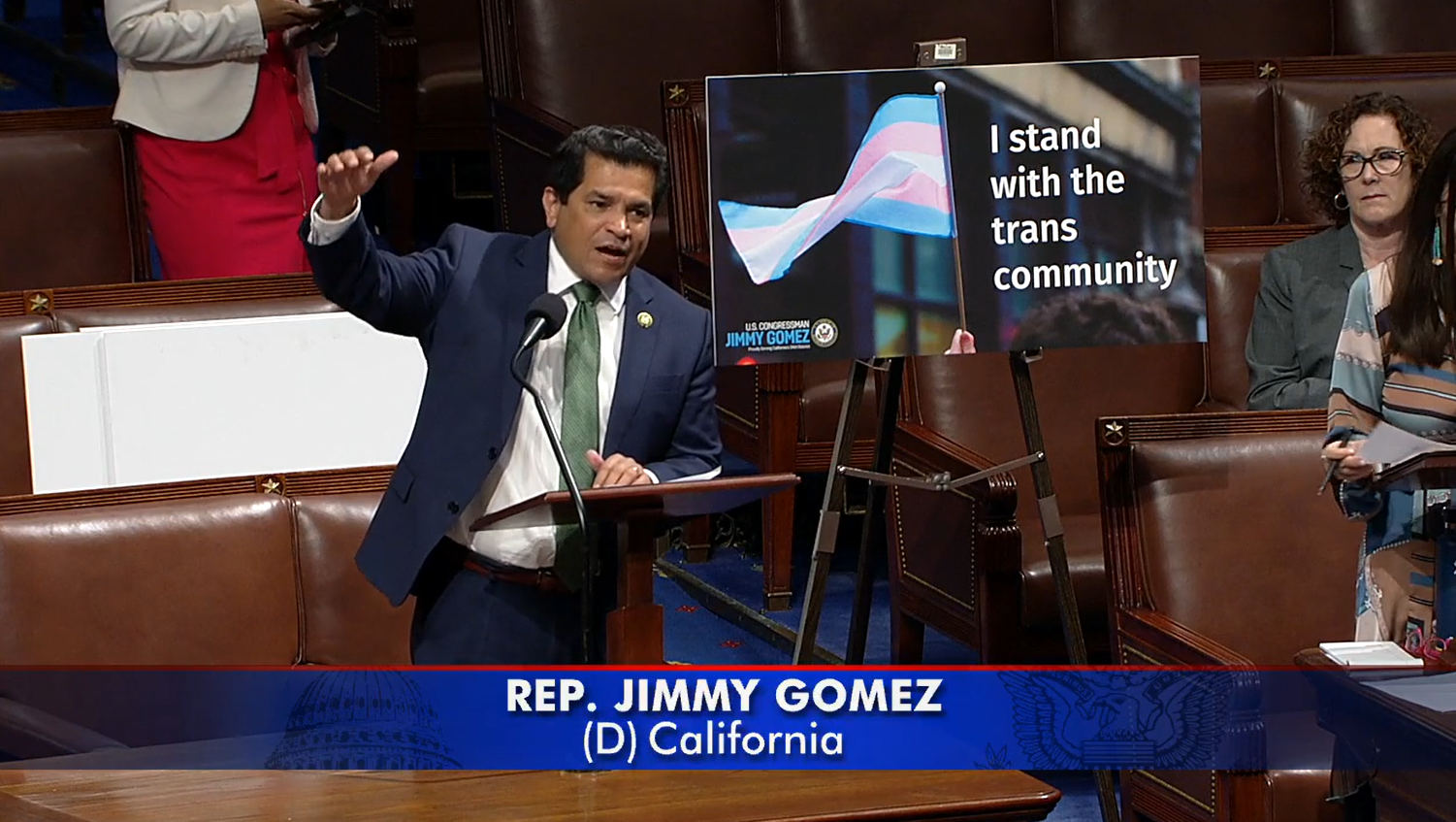 Rep. Gomez delivered a speech during debate of the bill and called supporters of the transphobic legislation "bigots and bullies." Watch the full speech here.
"House Republicans are attacking one of the most marginalized, most discriminated groups in America—trans Americans—just to score cheap political points. It's especially disturbing when you look at the stats—over 50% of trans youth considered suicide last year. And rather than address pressing issues like gun violence, the leading cause of death for children, House Republicans are trying to ban kids as young as kindergarteners from playing with their friends," said Rep. Gomez. "House Republicans are showing who they really are: bigots and bullies."
This Congress, House Republicans' attacks on trans Americans began when GOP members of the House Budget Committee proposed revoking funding for Translatin@ Coalition, an organization in Los Angeles that provides transgender, gender nonconforming and intersex people the services they need to enter and succeed in the workforce. Rep. Gomez fought for this funding in last year's appropriations package. More here.
###